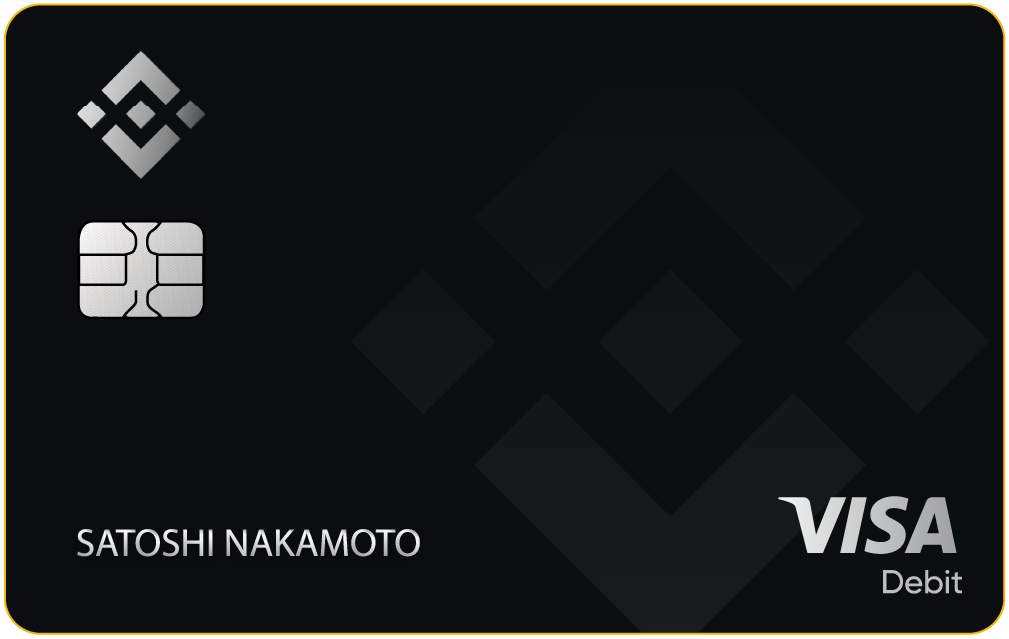 Card Benefits
| Card Level | BNB Average Level | BNB Rewards |
| --- | --- | --- |
| 1 | 0 | 0.1% |
| 2 | 1 | 2% |
| 3 | 10 | 3% |
| 4 | 40 | 4% |
| 5 | 100 | 5% |
| 6 | 250 | 6% |
| 7 | 600 | 8% |
The Binance Crypto credit card is fairly simple. Depending on how much BNB (Binance Coin) you own and hold (in average) on your account, you get access to specific card levels. The BNB does not have to be staked and so you stay flexible all the time. Each level has its own cashback rate – up to 8%! The cashback will be paid in BNB Coin. Apart from the cashback, there is no other benefits like i.e. Crypto.com offers.
The material quality of the card is basic.
Monthly cashback limits
| Level | Monthly cap, EUR |
| --- | --- |
| 1 | 5 |
| 2 | 100 |
| 3 | 150 |
| 4 | 200 |
| 5 | 275 |
| 6 | 350 |
| 7 | 500 |
Binance infos
Binance has been launched in 2017. Since then it has grown to the biggest and most popular cryptocurrency exchange. From Q1 2021 to Q1 2022 the worth of BNB increased by 10x.
BNB is currently in the top 5 in terms of market capitalization.
There are regular BNB-burns which make BNB an deflationary asset.
Due to its quick growth it has come to regulations in several countries with which they have to deal with at these days. Sadly its currently not possible to easily top up your account via SEPA or via credit card for free. You have to take a detour using Advcash or P2P Express.
My recommendation
The card itself is for free, as well as ordering it the first time. If you have no other cashback crypto card yet, you can simply give it a try without having any risk. There is no investment required to gain at least a little bit of cashback. Upgrading the card simply goes by increasing your stack of BNB or by collecting your cashback.
Their App
As expected from a DEFI big player, the app is massive. The app can be used for all of their services and there is no additional apps required. You can use it for trading, staking, to handle your wallets, for watching the market prices and of course to handle and top-up your credit card. The amount of services packed into a single app might overwhelm a little bit at the beginning.